A Year in Space
A Year in Space | Full Episode
Aired: 2016-03-03 01:00:00
55:37
Expires: 04/02/16
A Year in Space gives viewers a window into astronaut Scott Kelly's unprecedented mission.
A Year in Space Premiered March 2
Follow astronaut Scott Kelly's record-breaking 12-month mission on the International Space Station, from launch to landing, as NASA charts the effects of long-duration spaceflight.
Part One
Premiered Wednesday, March 2 (check local listings)
The first installment of A Year in Space, which tracks Scott Kelly's mission from training and launch, through his 12 months aboard the International Space Station, right up through his descent and landing is scheduled to air on PBS on March 2, timed within a day of Scott's planned return to Earth. The second installment is scheduled to air in 2017.
Part Two
A followup – scheduled to air in 2017 – will examine what happens to Scott Kelly as he returns to life on Earth. Once back on the ground, NASA will study what happens to the mind and body during and after long-duration space travel. Part Two of A Year in Space also will explore the future of humanity's attempts to live beyond Earth. What will it take – technically and socially – to travel to and establish outposts on other planets, moons and asteroids.
Photo Trivia: Where Over Earth Is This?
Try your hand at the #Spacegeo game with this sample of photographs taken by Scott Kelly. Hit the caption button in the lower right to reveal the answer to "Where over the world is Scotty Kelly?"
Spot the Station: ISS Sighting Opportunities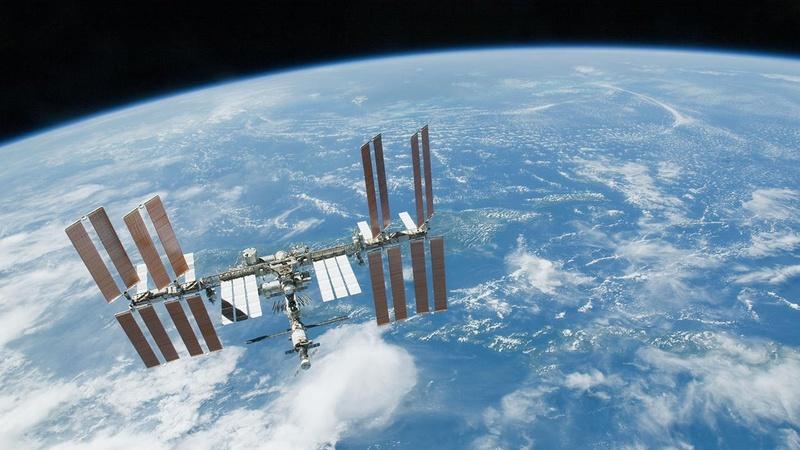 Learn when the space station will be flying overhead.